Hand Crafted, Natural Products
From our farm to you. Always packed with love and care for you, or your loved ones to enjoy our amazing scents!
Find your perfect scent
Gift Yourself, or a Loved One, The Joy of Scent
Quality Products with Fragrant Scents
At Hatley Naturals, we use premium quality fragrance. Our scents are uniquely created and curated to be aromatic and evocative and they're always phthalate free.
What People Say About Our Scents!
The Thinking of You candle is a fantastic purchase for yourself, or for a loved one. It smells amazing, looks great and is packaged as a gift to enjoy and cherish. You can't go wrong buying this candle!

Shaun Guimond, Kelowna, BC
I love burning the soy candles. Woodland Bay and Honeysuckle Pear are especially fragrant and calming. A soothing way to end my day.

Cathy, Canton de Hatley, QC
You know when you go camping and the next day your clothes smell like campfire? Well this is what this Candle smells like and I absolutely love it! Definitely going to be buying a bigger one in the near future!! Thank you Hatley Naturals!!

Renee De Blois
From Humble Roots, We Bring Warmth
At Hatley Naturals we pour our candles as we look out upon fields of growing crops on our farm. Lake Massawippi shimmers in the background with mountainscape beyond. It's an incredibly peaceful feeling we hope to share with you through our candles.
Create A Moment That Is All Yours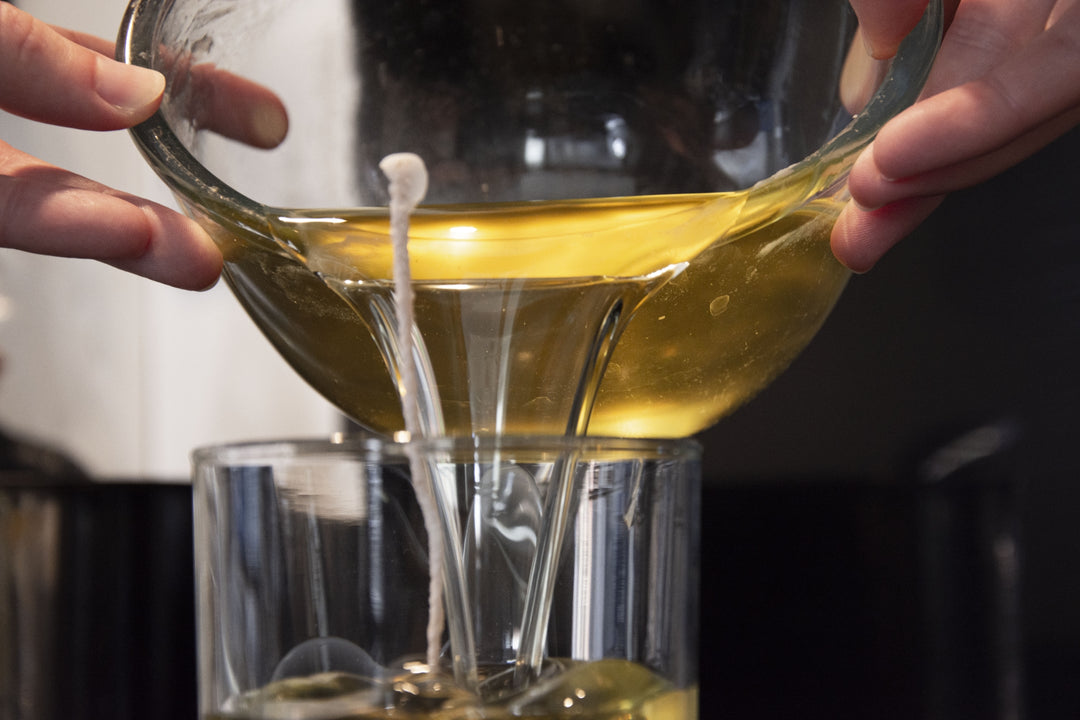 We are Artisanal Candle Makers with a Passion
We are driven to create alluring, quality candles that awaken memories within you. Light one scent in the morning to get your day started and another at the end the day to help you relax.
We've got you.
Simple & Natural Ingredients
Our wax of choice is soy.  We love the fact that the soy we use is ethically grown in North America. It is biodegradable and burns clean. Soy retains scent, it lasts longer and it is super easy to clean up with soap and water. We love creating candles and products that are simple and beautiful, to share with you and your family.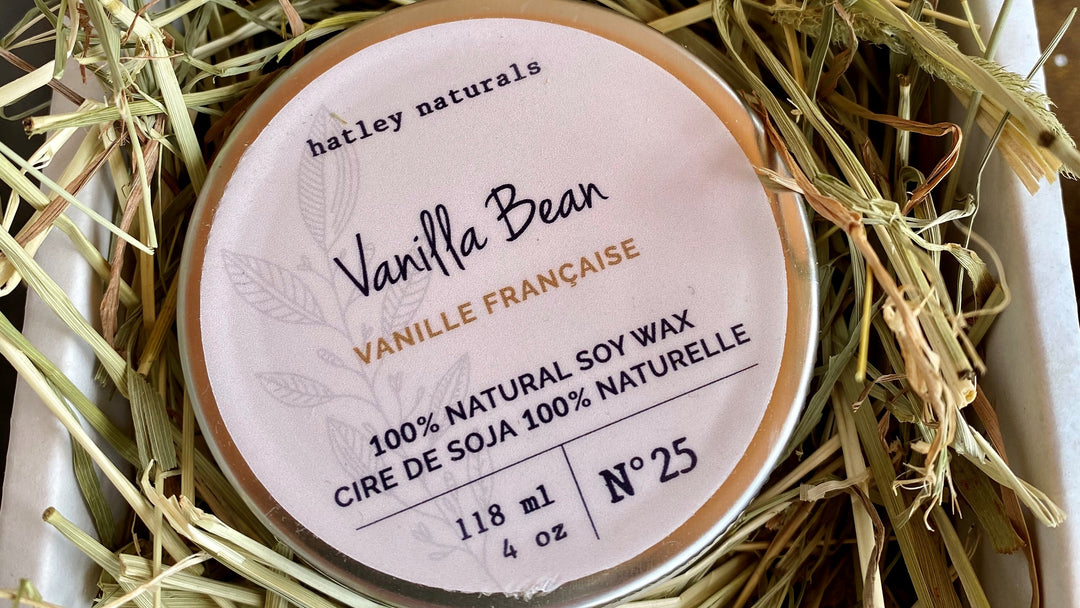 A Gifting Experience to Remember
Our products are definitely gift-worthy and we make sure to package them to make a great impression. You will feel those good all over vibes for sending someone special a gift, even if that special someone is yourself.
About Us
Who we are and why we do what we do
We are parents of four very energetic children forever running around and showing us how to appreciate the wondrous things in life. They are constant distractions, but wonderful distractions. They are the ones who drive us to keep our products pure and simple, which is why we created our company, Hatley Naturals.
We hope our candles and beautiful scents bring you back to a simpler time. Enjoy.